Our Position
Bike Alpharetta believes …
Bicycling on paths, streets and trails should be safe.
Bicycling infrastructure should enable access to people of all ages and abilities for mobility purposes (recreation, sport, transportation).
Bicycling is an integral part of a multi-modal transportation system.
Bicycling positively transforms our community by offering an option for user mobility, strengthening the economy, improving the environment, and promoting an active, healthy lifestyle.
3 Feet – It's the Law
Bicycle Safety in Georgia – read all about it here from Georgia Office of Highway Safety. We need to promote and enforce the 3-Foot Law in Georgia – read more
Head to Toe Safety Tips for Children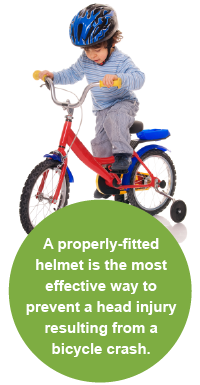 SafeKids.org is a great resource for parents and guardians of children.
Protect Yourself with A Camera
The Ride Of Silence is held each May around the world to honor injured and fallen cyclists; the organization and many of its organizers work the rest of the year to prevent fatal bike crashes & collisions and believes that CyclistVideoEvidence.com shares the same mission/ goal.
According to the Governor's Highway Safety Association the number one reason cyclists do not ride is fear of riding on the roads.  Leading academic research tells us the top reason cyclists stop riding are near misses, and the top reason potential cyclists don't take up cycling is perceived risk.
CyclistVideoEvidence.com works to encourage cyclists to ride with cameras and to report any egregious near miss incidents to their free Incident Management System (IMS).  Using the IMS cyclists can track and analyze their incidents, map their incidents, and search for repeat offenders, before future collisions occur.
CyclistVideoEvidence.com also works with law enforcement and the legal system to remove the 10 Legal Barriers to Cycling Safetyby securing legal precedents, and holding our legal system accountable for enforcing the laws.  Together with The Ride Of Silence, our mission is to prevent future collisions and the need for future Rides of Silence.  More details regarding our collaboration will soon follow.  In the meantime, please ride with a camera, encourage your cycling community to ride with cameras and to submit all egregious near miss incident reports to CyclistVideoEvidence.com.
Cycling Safety in a Priority

The Governor's Office of Highway Safety has some resources so you can understand the rules of the road, learn how to properly wear helmet, and lots of useful resources. The links for many safety resources are provided below. Please share the information to help save lives!
What are the Georgia Laws on Bicycling? – read more
Can I ride my bike on the sidewalk in Georgia? – only if you are 12 years old and younger
How do I know if my helmet fits? – check out the two-finger rule
Georgia Bike Sense Guide – click here
Georgia Bicycle Laws – click here
People for Bikes – click here
Bikes Belong – click here
League of American Bicyclists – click here
Georgia Bikes – click here
Safety Videos
The League of American Bicyclists provides a number of resources on its web site, including a series of informational videos. These are part of the online Smart Cycling program,  designed to develop your knowledge of bicycling safety by using different interactive components. Check out the link here to learn techniques for improving your ride, your rights as a bicyclist and how to ride safely on the road.